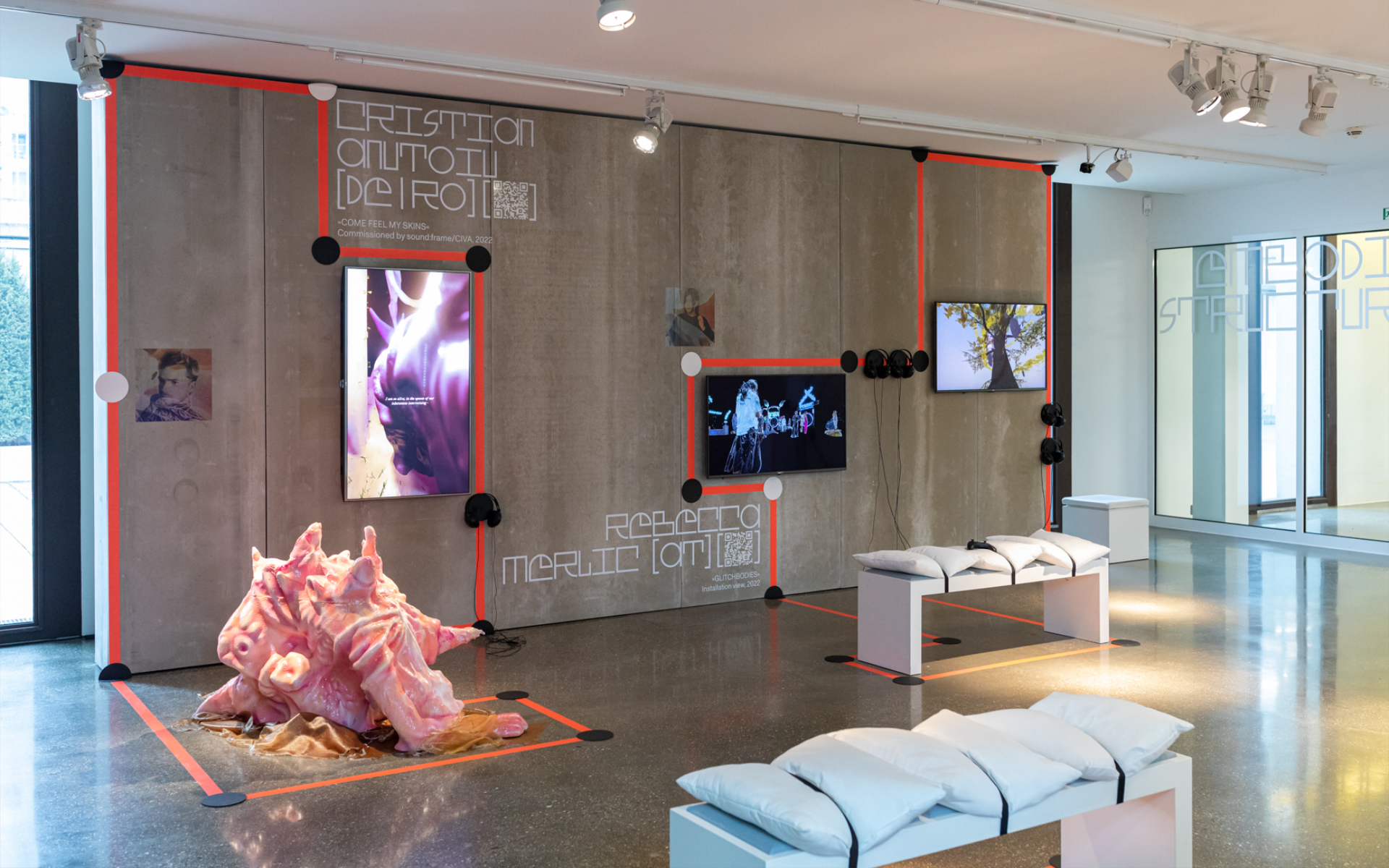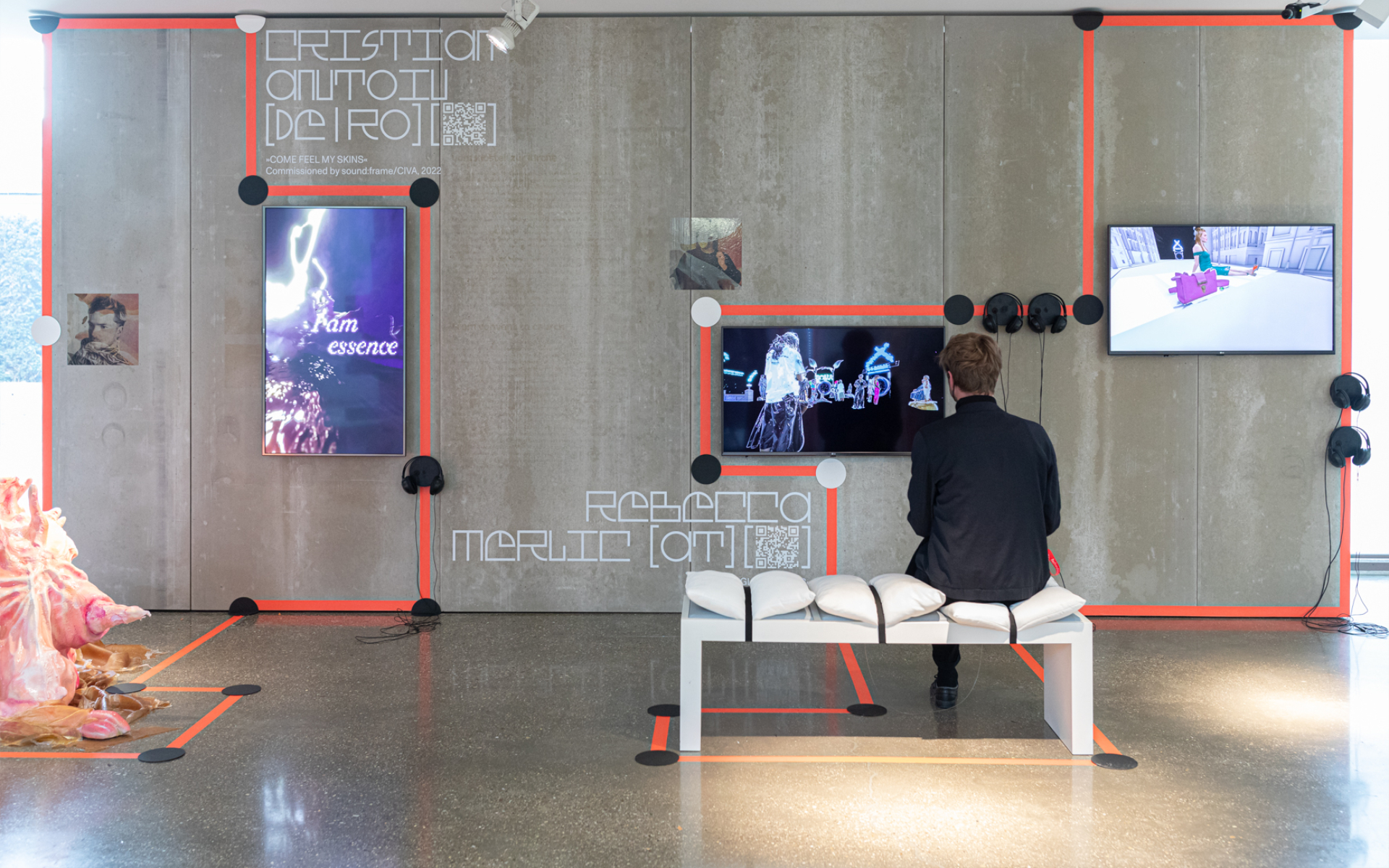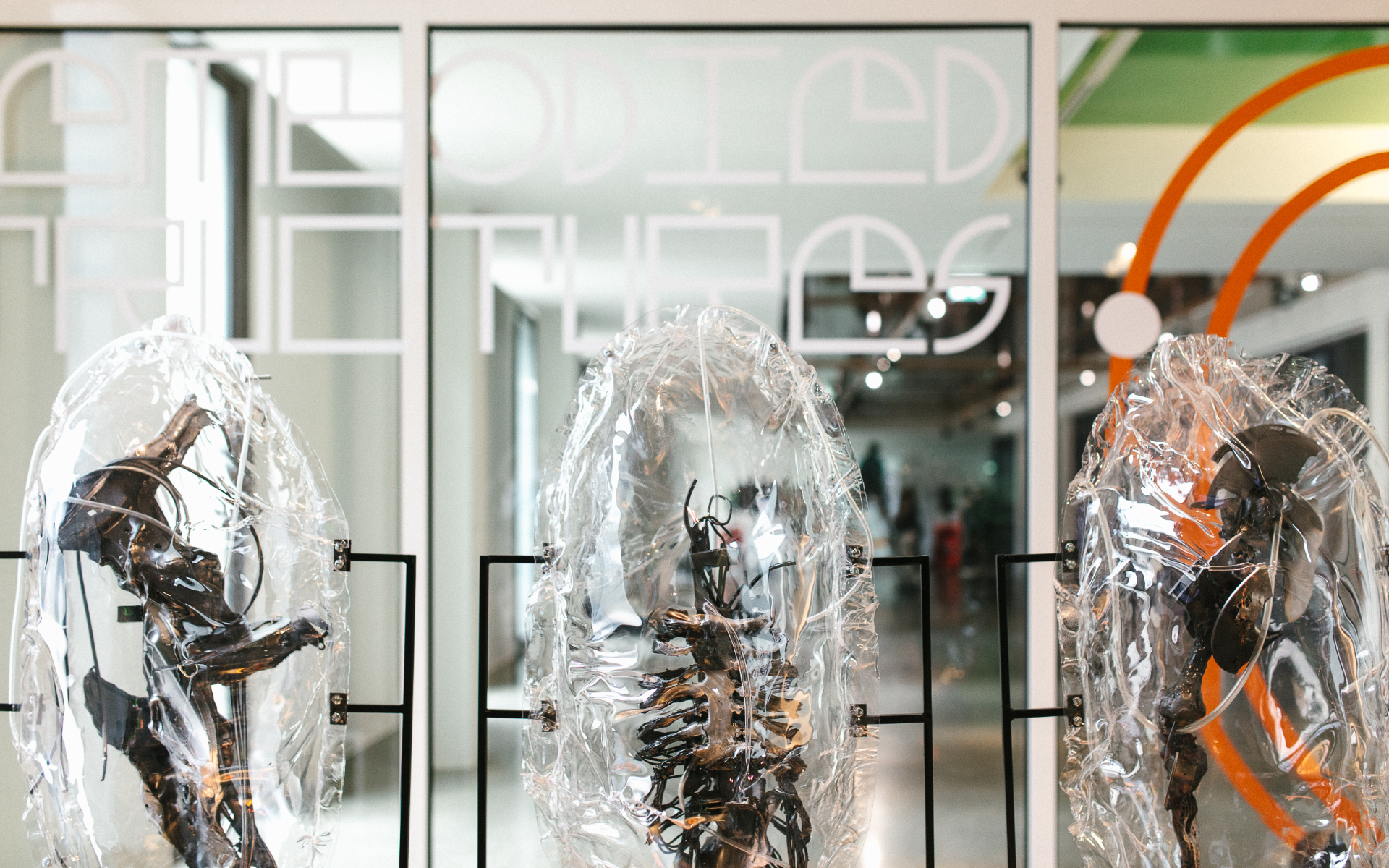 Embodied Structures
CIVA Festival
Belvedere21, Vienna
curated by Eva Fischer and Martina Menegon
2022

with works by: Yein Lee, Rebecca Merlic, Cristian Anutoiu, Legacy Russell, Laokoon, Depart, Keiken

The exhibition "Embodied Structures" deals with the concept of the body and its current role in sociopolitical and cultural discourses. Through seven international positions, it proposes a story of glitch, non-binary and prosthetic bodies, avatars, cyborgs, and data bodies, and talks about our willingness to exhibit ourselves online and to even assign concrete values to our data alter egos and how the awareness of our body changes through the phygital. It rejects binary structures and instead establishes concepts of gender fluidity or the post-Anthropocene where the body can be a vehicle for new world building and collective consciousness.
exhibition design: Maria Rudakova

more impressions of the CIVA Festival 2022: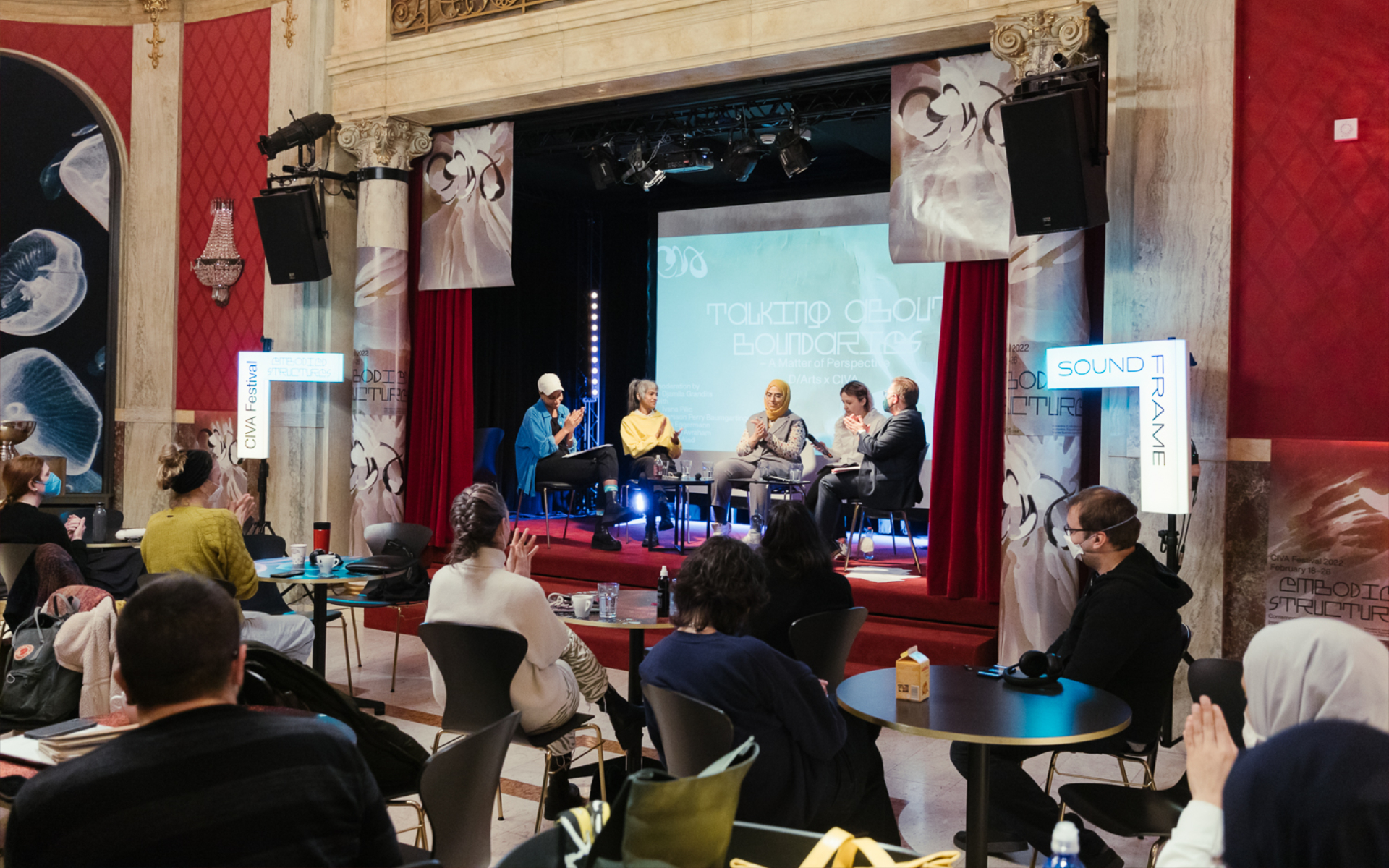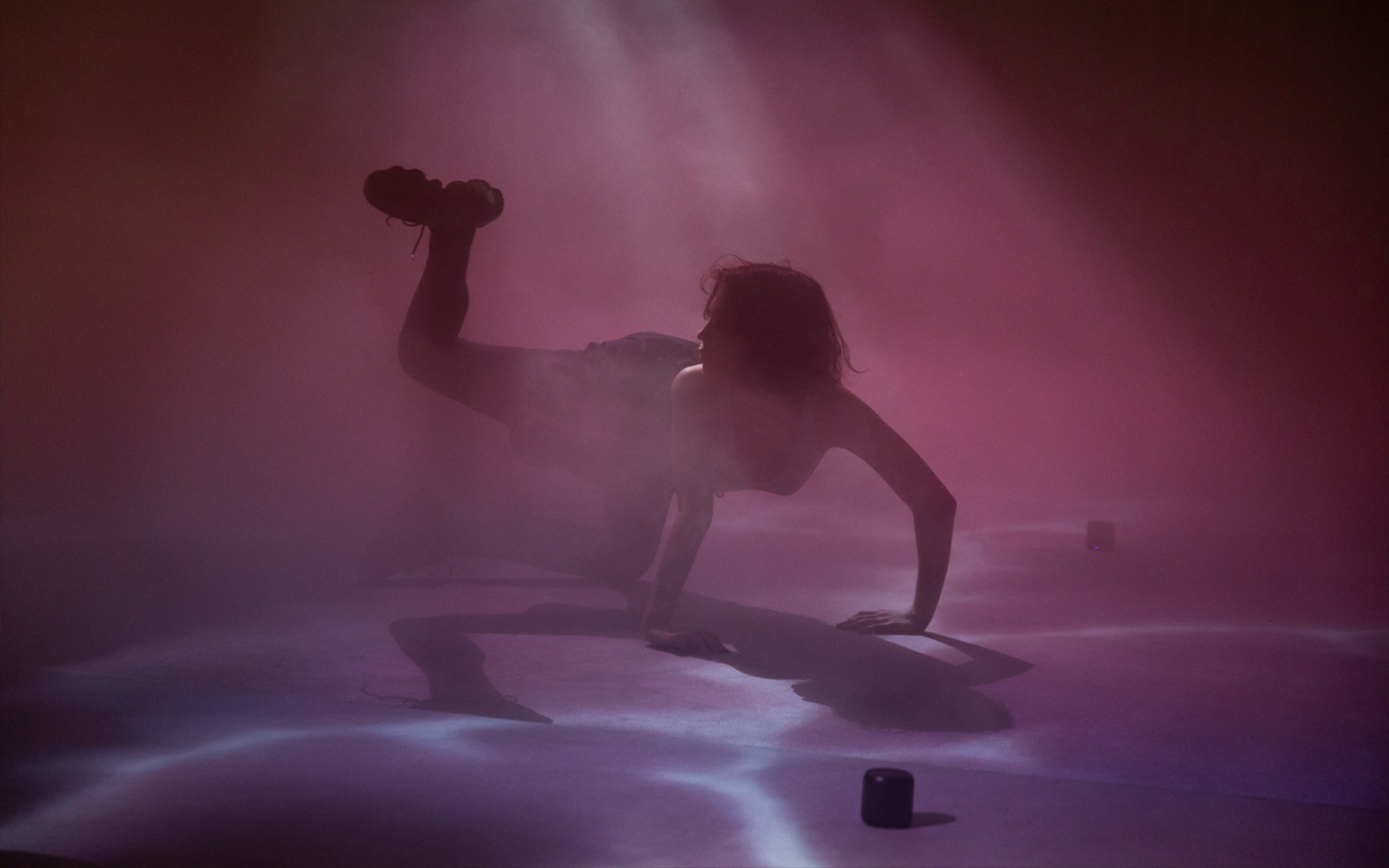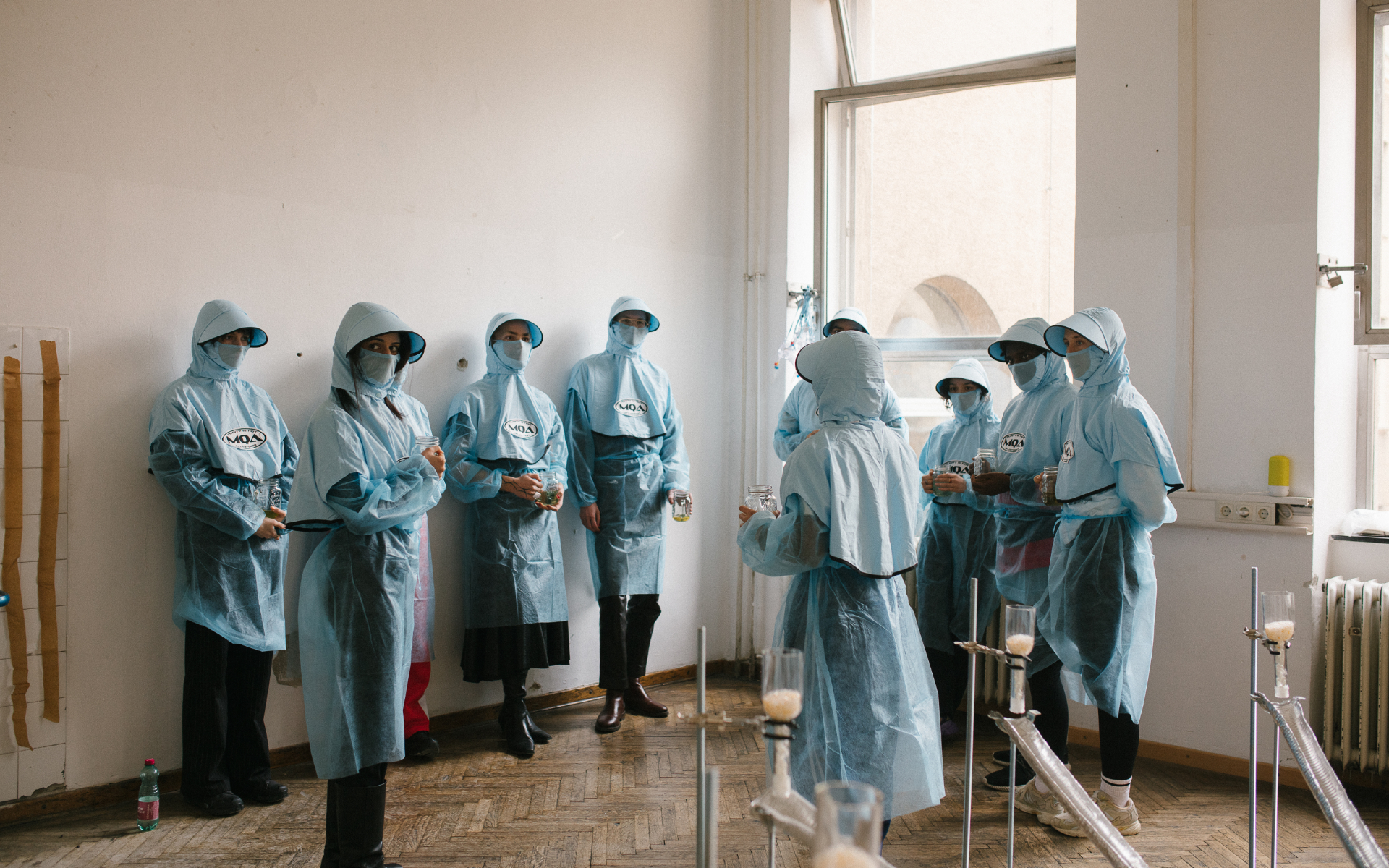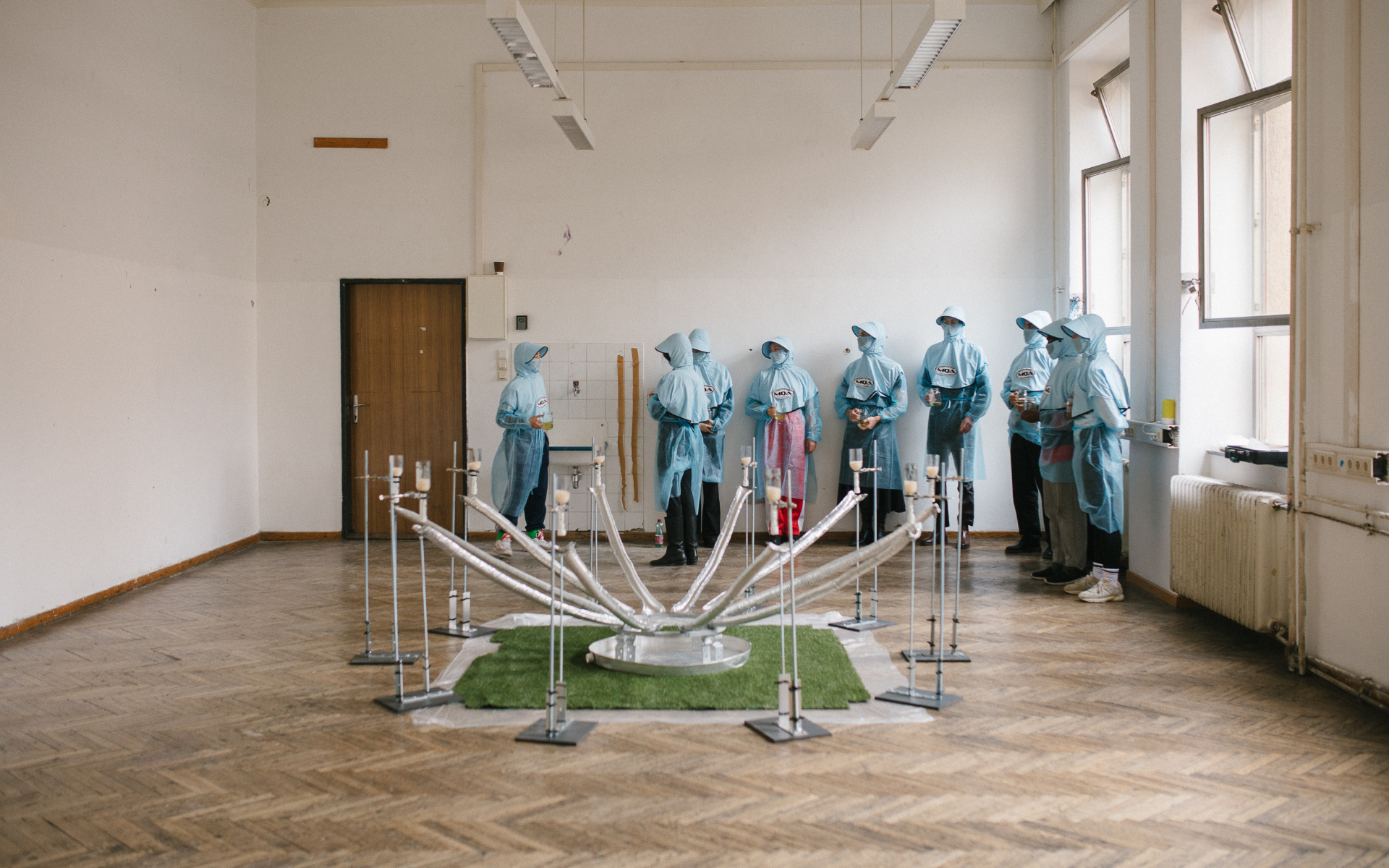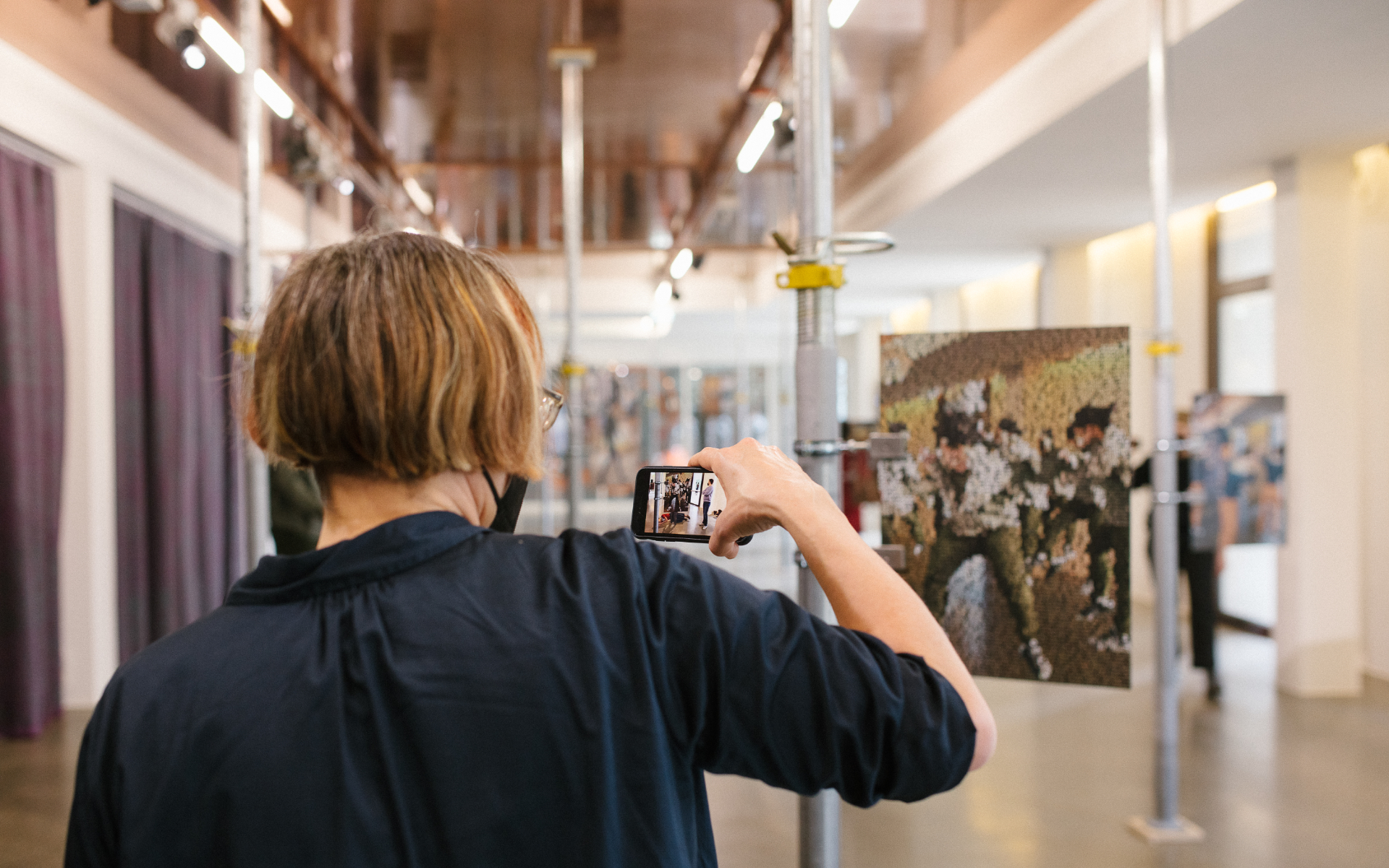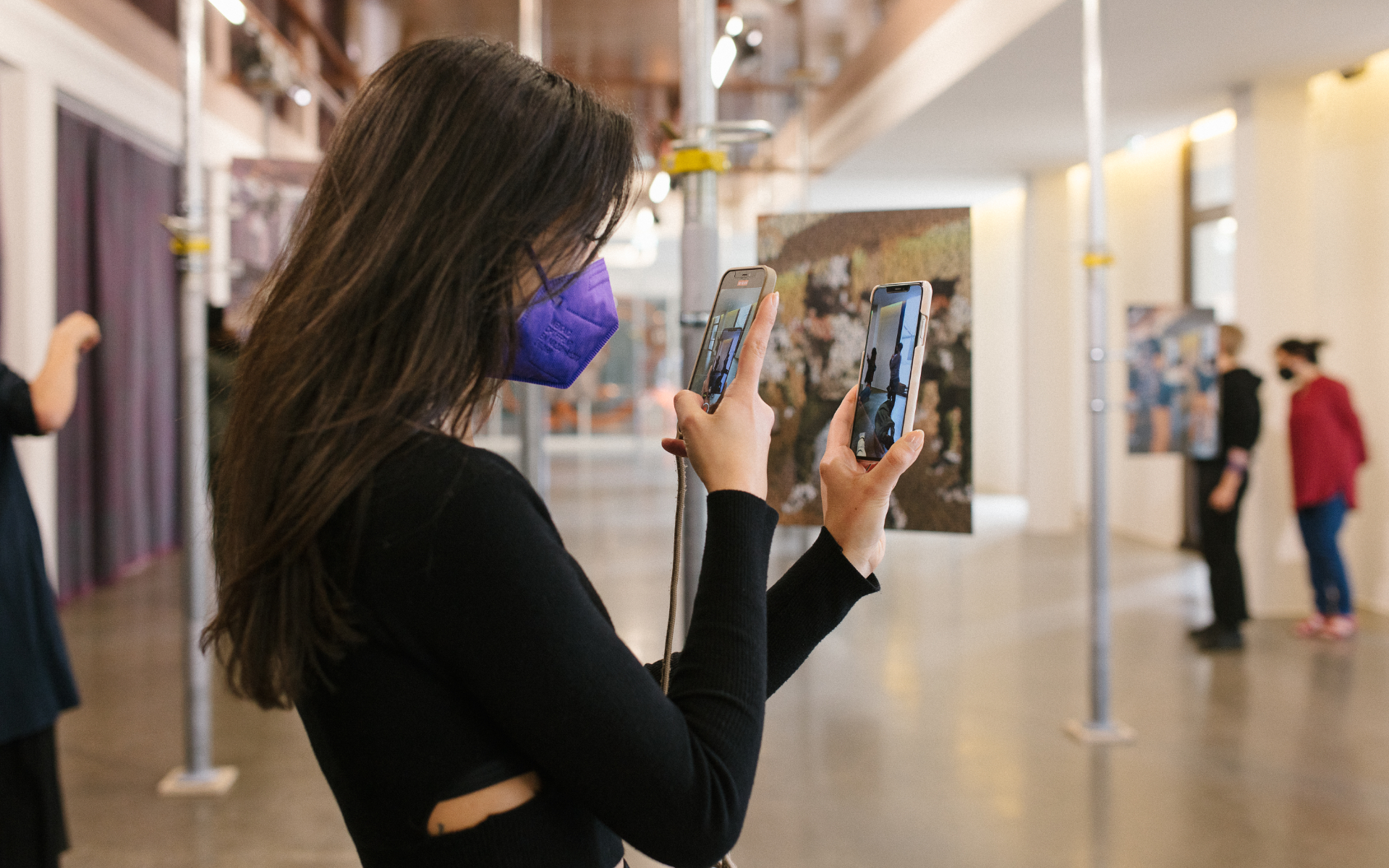 ---
Expanded Realities and Networked Voices
CIVA Festival
online, various locations
curated by Eva Fischer and Martina Menegon
2021

with works by: Christiane Peschek, Emanuel Gollob, Catherine Spe, Brooklyn J. Pakathi, enorê, LaJuné McMillian, Format (*.strk), Memo Akten, Shira Shvadron, Some Place Studio, Zalán Szakács, Jonas Bohatsch, Andreas Palfinger & Cristian Anutoiu, Dominik Einfalt, Margarete Jahrmann & Thomas Wagensommerer, Morehshin Allahyari, Hannelore Jarvis Essandoh & Willhelm Scherübl, Cassie McQuater, Erika Glionna & Stefano Cerelli & Peter Varnai, Danielle Brathwaite-Shirley

"Expanded Realities and Networked Voices" explores the consequences of virtuality and even looks beyond our digital screens. The exhibition serves as a place to experience virtual art in its native environment while also being a vehicle to learn and understand our analogue world and global society AFK (away from keyboard). Five chapters contextualize the work of nineteen international digital artists. The virtual exhibition "Expanded Realities and Networked Voices" reflects on the relationship between ourselves and contemporary new media. The online show focuses on virtual art that challenges the medium and pushes the limits of technology while critically reflecting on the power and the impact that digital tools have on our society. In times of mass use of social media, online tools and the corporations behind them gain unprecedented power but so can our voices and our online actions. By taking hold of space and occupying the Metaverse, our voices interconnect, intersect, and become a network.

virtual spaces designed by Maximilian Prag, Enrico Zago, Martina Menegon

more impressions of the CIVA Festival 2021: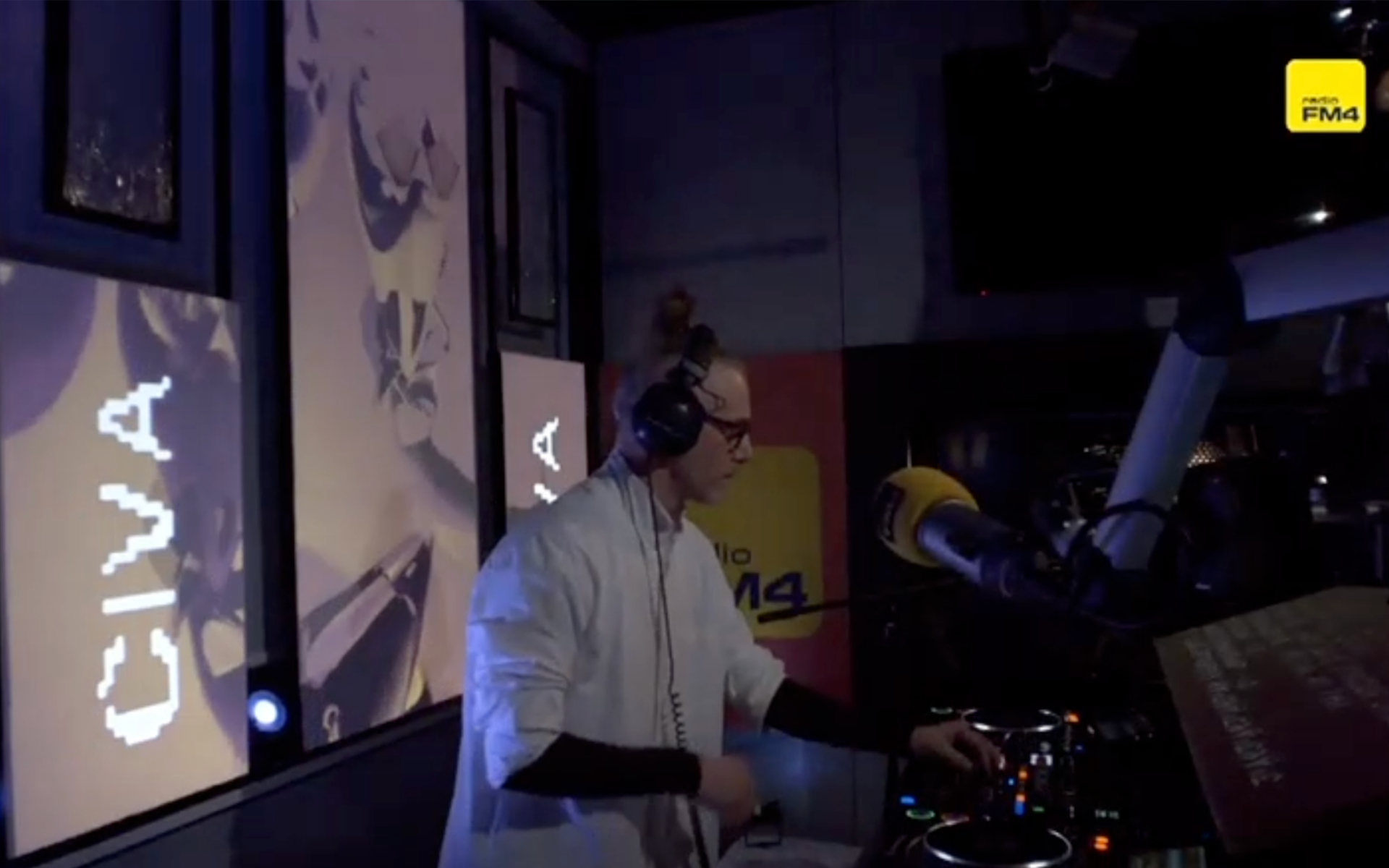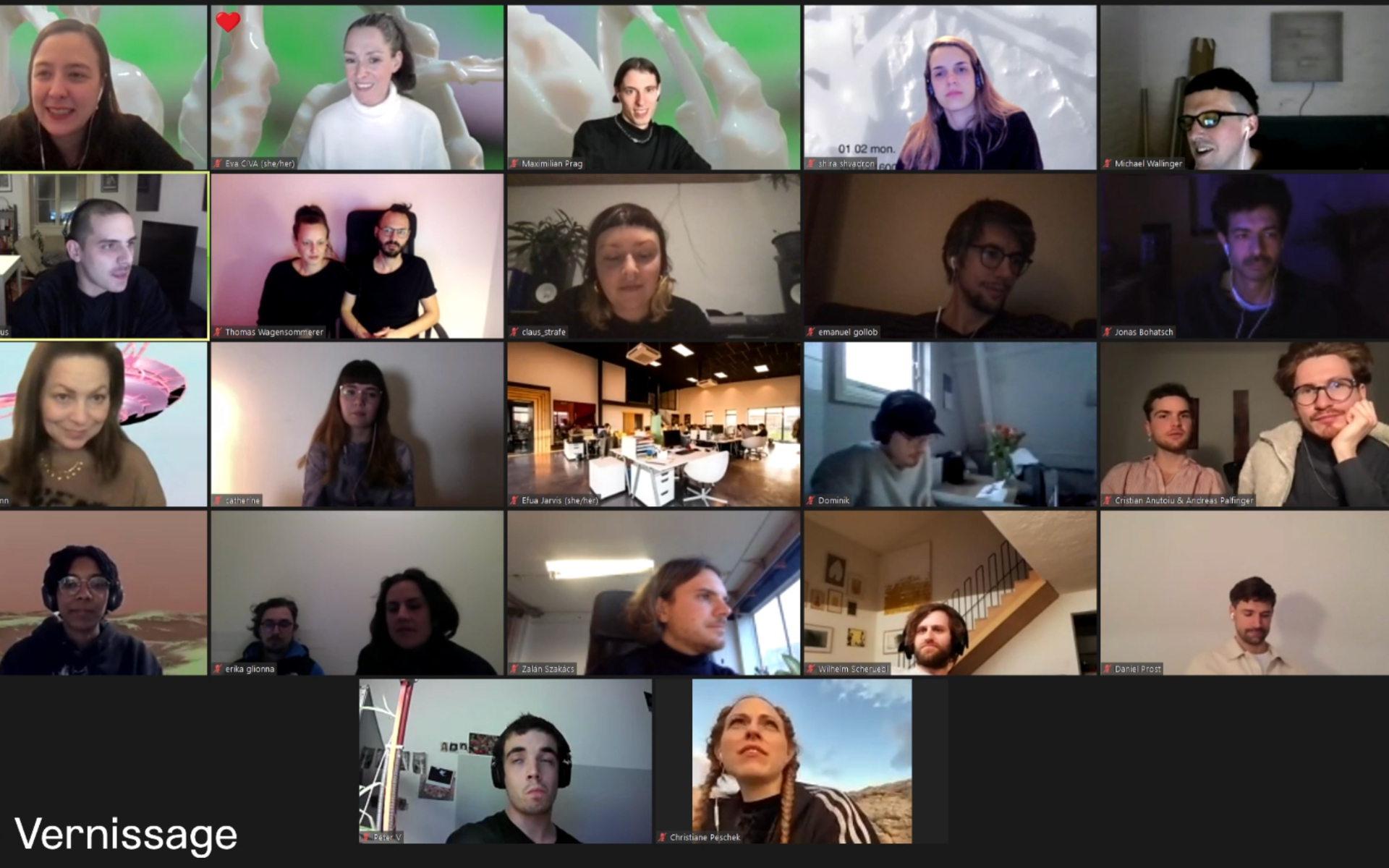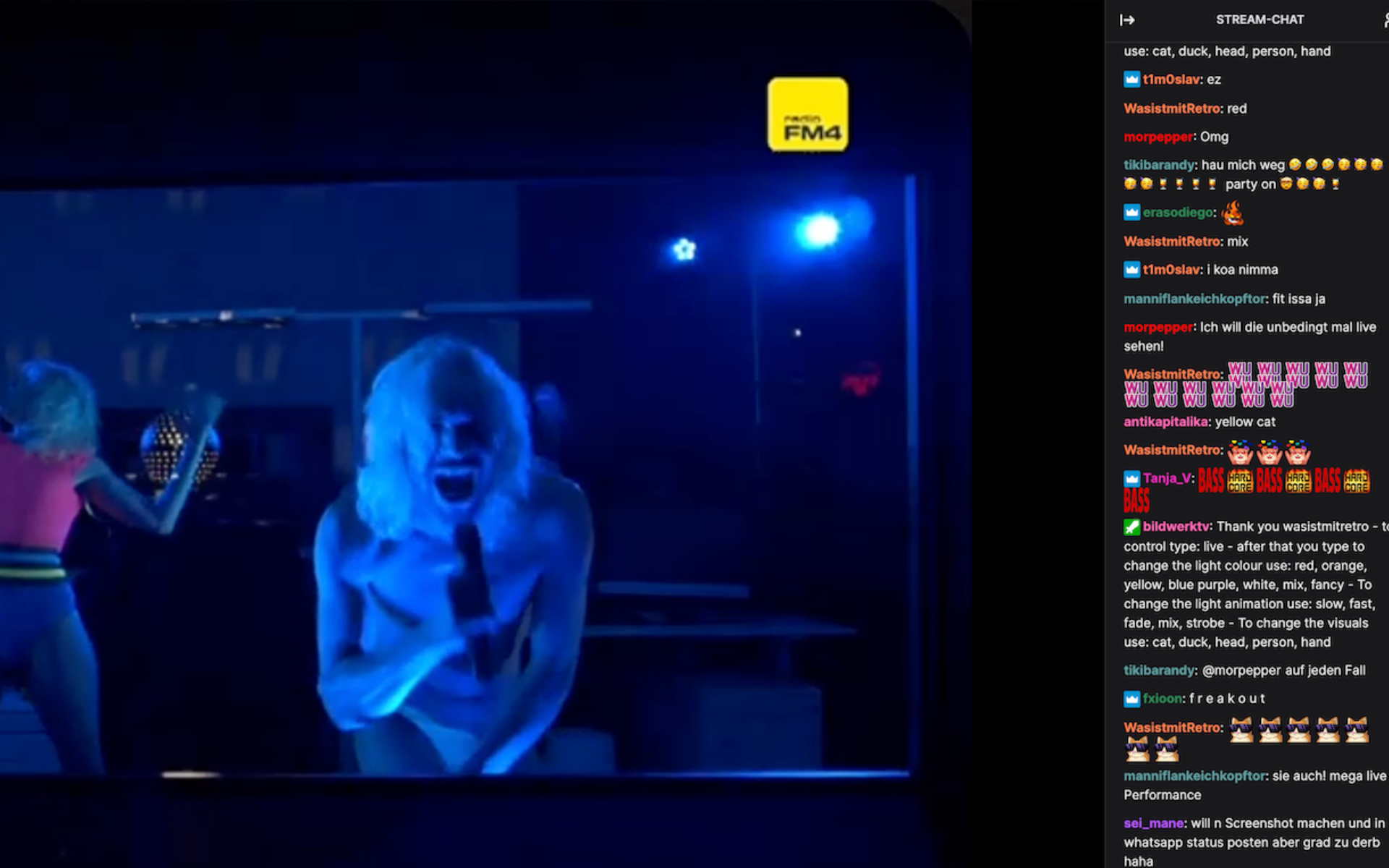 ---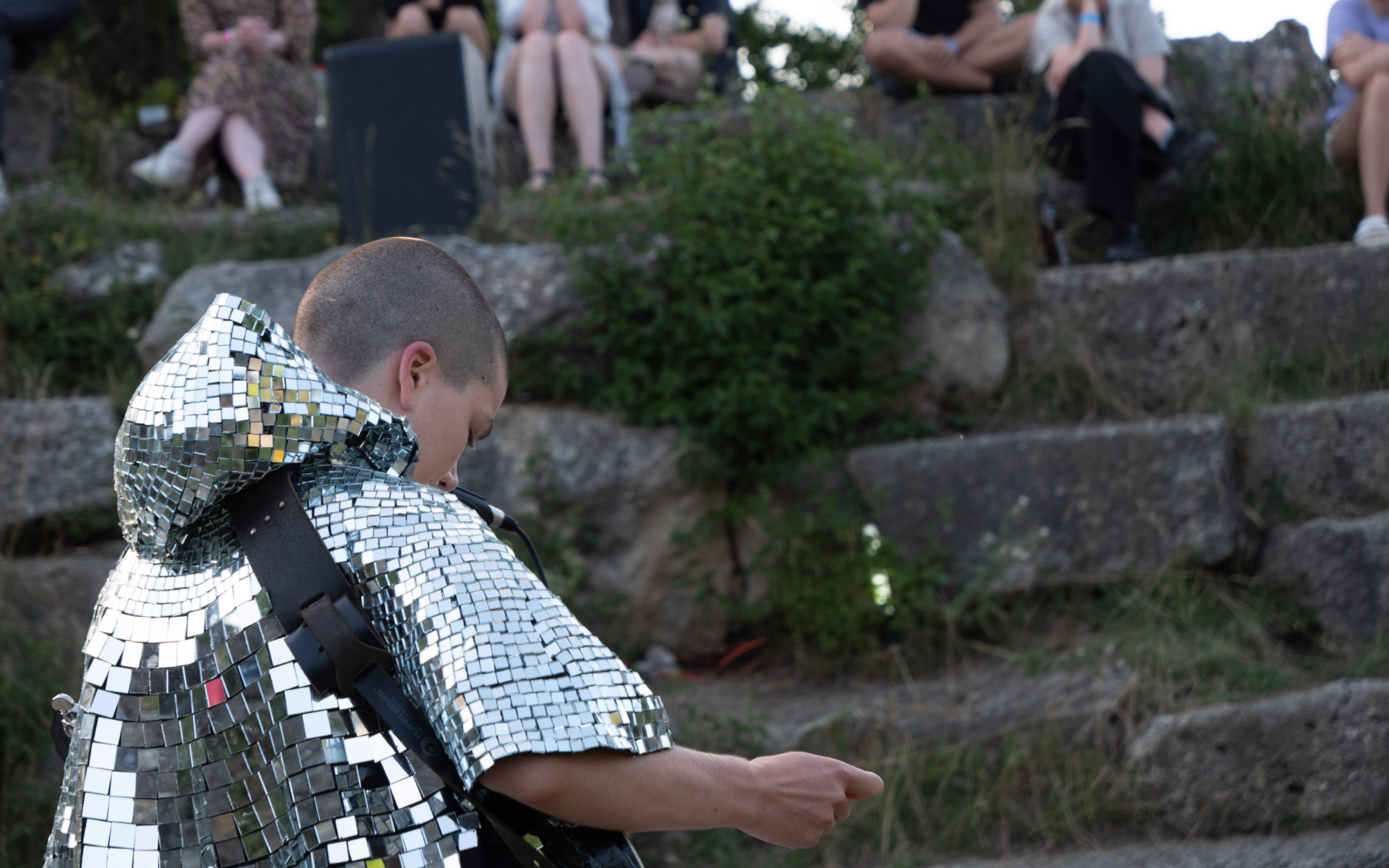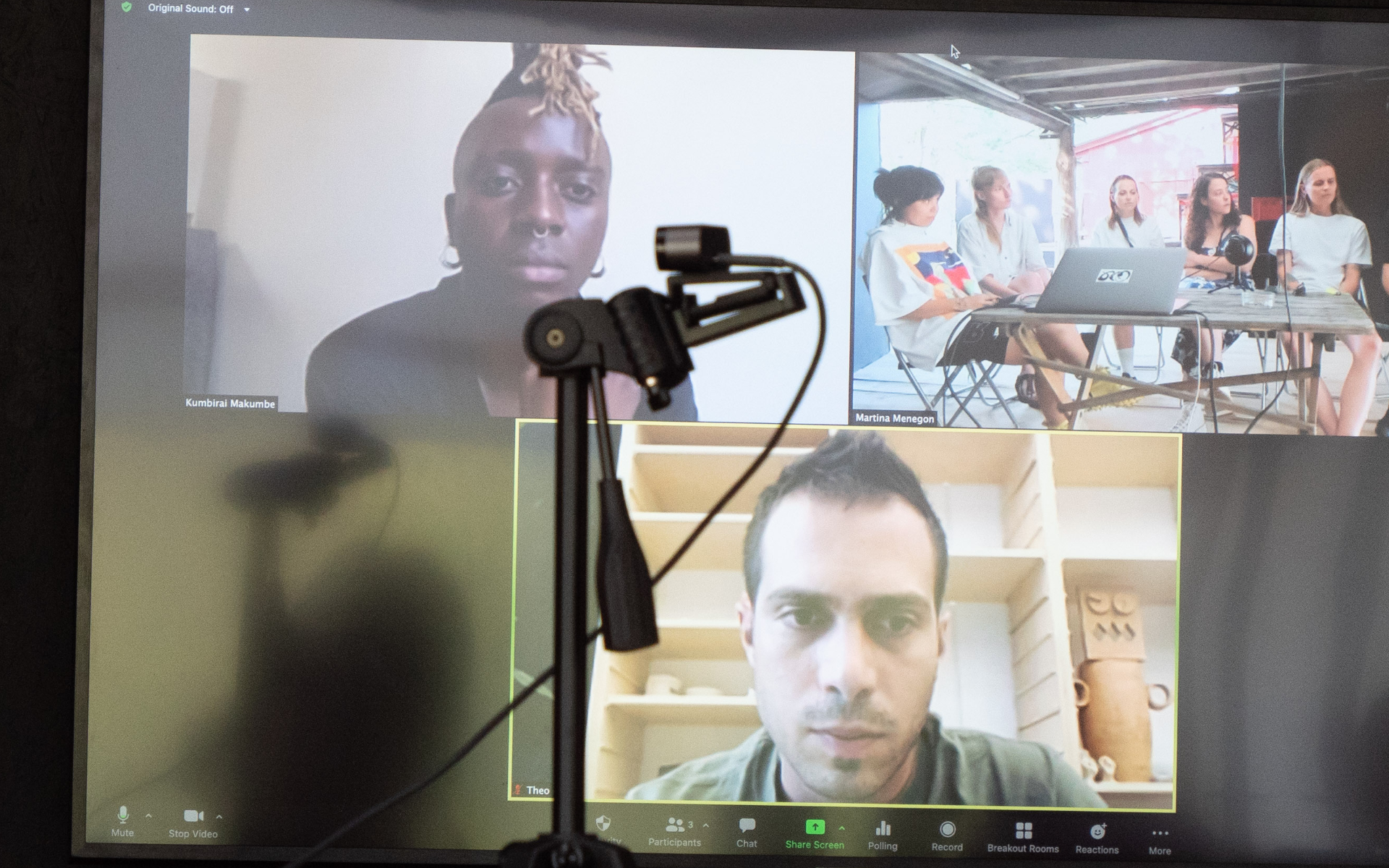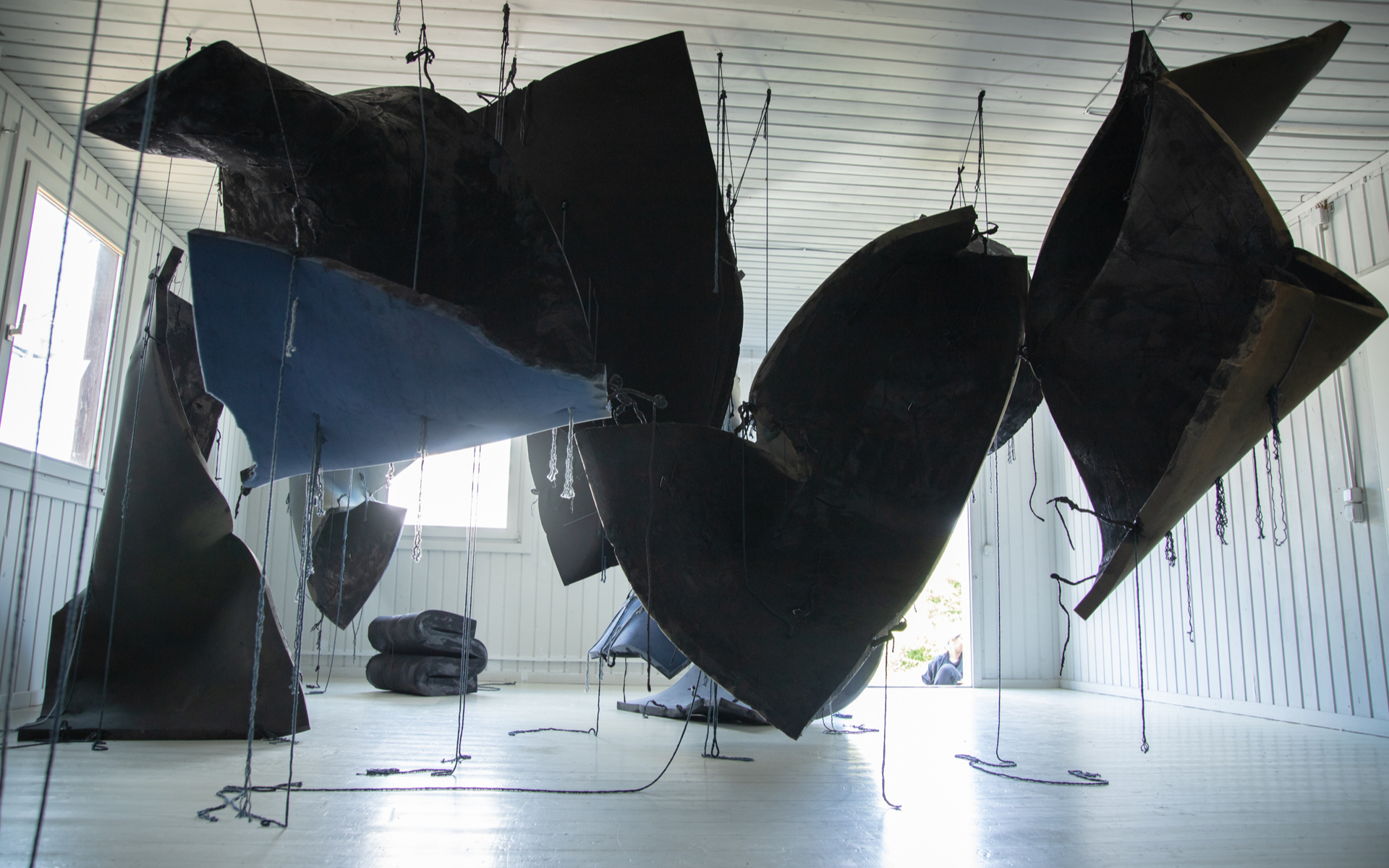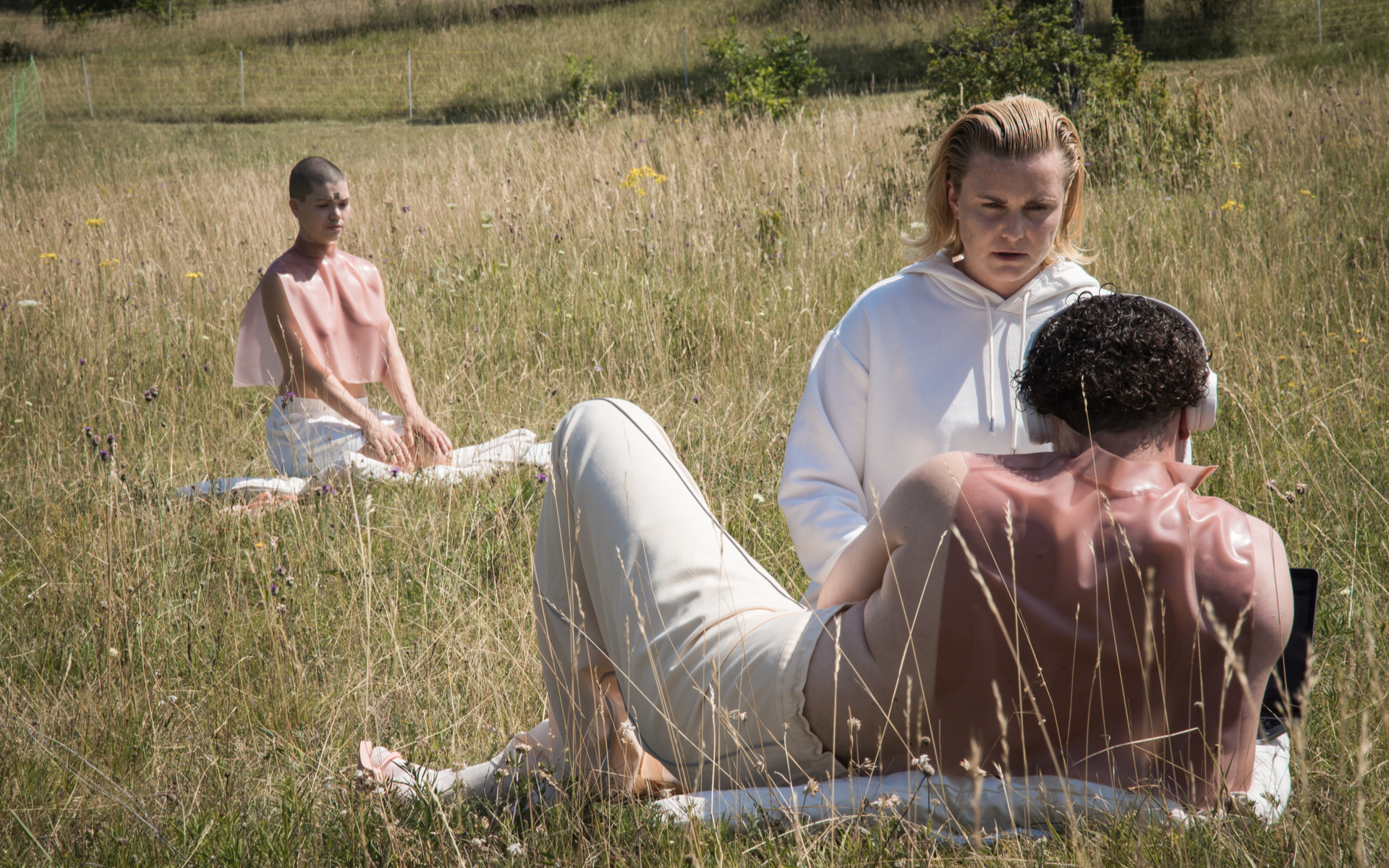 Uncanny Reality Festival
Symposion Lindabrunn, Lindabrunn
curated by Martina Menegon
2021

with works by: Keiken + George Jasper Stone, Kumbirai Makumbe, Theo Triantafyllidis, The (new) Constellation, Line F. Jensen, Brooklyn J. Phakathi, Maximilian Prag + Marlene Kager + Maris Nisu + Pauline Jocher, Christiane Peschek, Stefano D'Alessio, Ernst Lima, Alexander Martinz

Inspired by Neal Stephenson's concept of Metaverse as a virtual world that can be accessed through public or private terminals located in the physical reality ("Snow Crash", 1992), the festival "Uncanny Reality" downloads various formats into the offline nature of Lindabrunn and reflects on the Virtual as a space that coexists interdependently with our AFK (Away From Keyboard) Reality.
Through an exhibition, digital interventions and a series of live events, the festival looks at the Virtual as an artistic medium and form of expression, exploring the synthetic yet perceivable nature and corporeality of virtual spaces and bodies and reflecting on the sense of "intellectual uncertainty" and uncanniness provoked by subversive uses of technology in Art.

---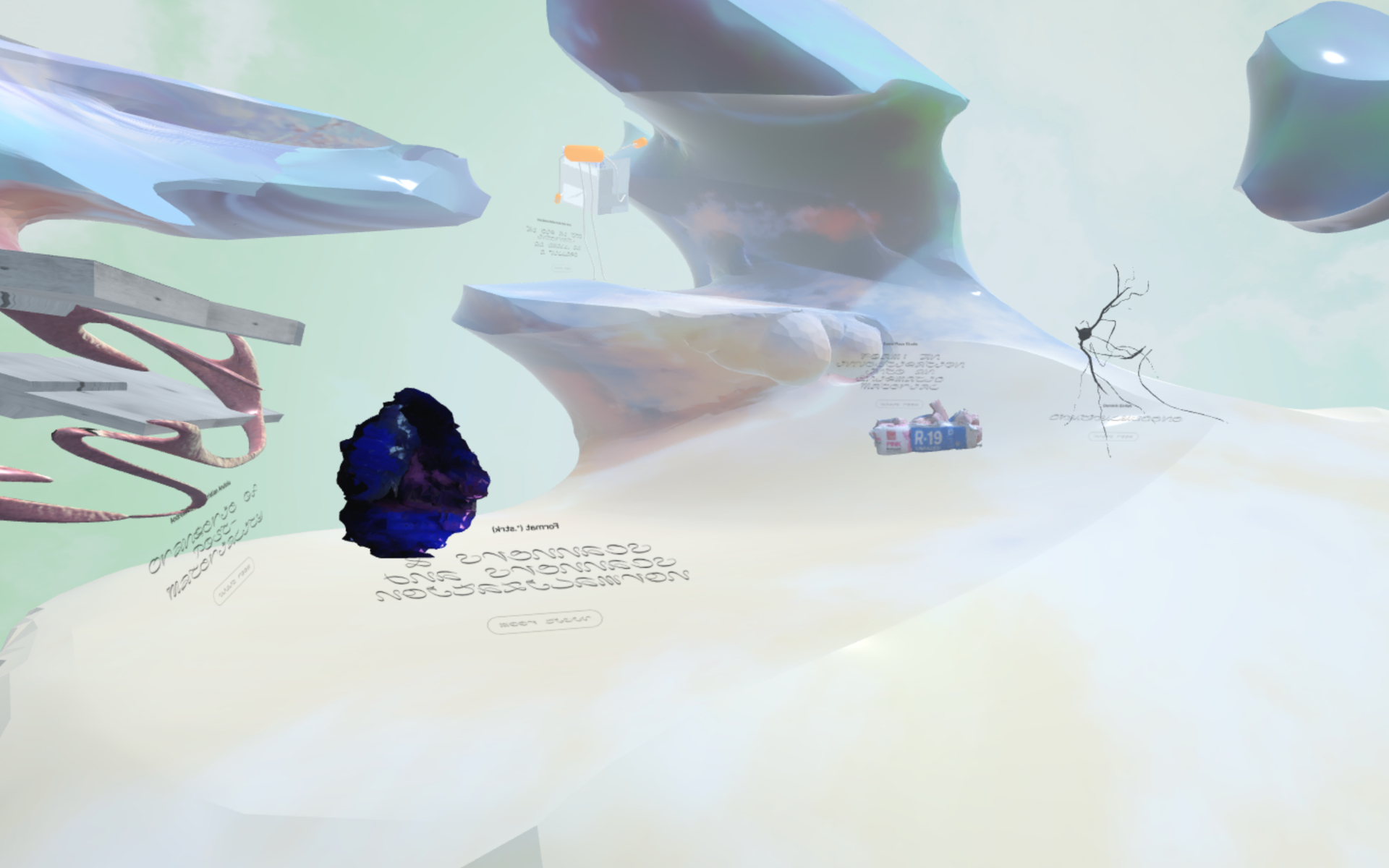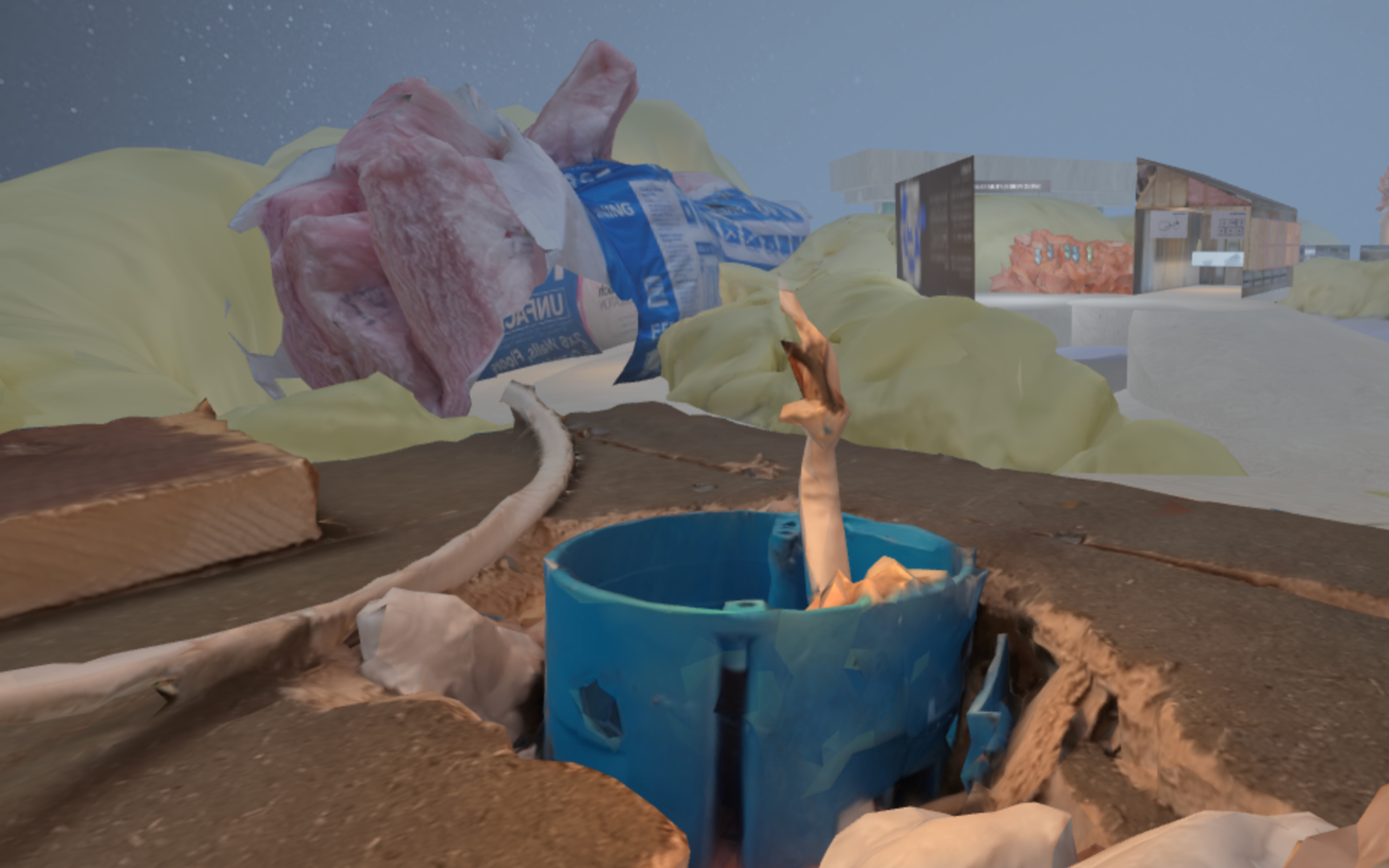 Free Spaces. A New Social
online, various locations
curated by Eva Fischer and Martina Menegon
sound:frame in collaboration with Vienna Business Agency / Creative Days Vienna
2021

with works by: Format (*.strk), Some Place Studio, Andreas Palfinger & Cristian Anutoiu, Dominik Einfalt, Hannelore Jarvis Essandoh & Willhelm Scherübl, Erika Glionna & Stefano Cerelli & Peter Varnai

In recent months, our lives have shifted strongly towards the virtual and we have acquired the necessary tools for this. These technologies will continue to accompany us in the future and we aim to think beyond their pure functionalities: How can we design virtual spaces with functionalities that invite us to interact and arouse our curiosity for exchange and experimentation? Games like Second Life or Minecraft have paved the way for this, while web-based real-time communication platforms like Mozilla Hubs now offer even more possibilities for designing virtual interaction spaces and avatars. The Vienna Business Agency – in cooperation with sound:frame – were looking for dramaturgical, functional and narrative spatial concepts for virtual environments focusing on topics like social interaction, artistic production and knowledge exchange.
A jury consisting of representatives of the Vienna Business Agency and sound:frame and the guest jurors Wade Wallerstein (Silicon Valet / TRANSFER Gallery) and Martina Menegon (artist / lecturer) selected the best six projects out of 21 submissions.

main virtual space designed by Enrico Zago, Martina Menegon

Experience the WebXR︎︎︎

---